The space station in Starbound is sprawling and full of potential. Throughout your travels you'll find ways to upgrade and repair it, restoring it to its former glory. You'll need to find a crew, conduct research, catch rare creatures, and unlock its multitude of facilities. From a factory capable of producing mechs to labs where captured enemies can be studied and trained, the space station contains everything you need to explore the universe.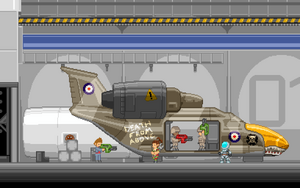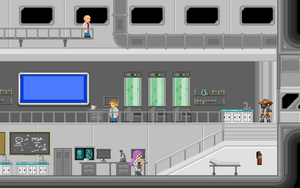 Ad blocker interference detected!
Wikia is a free-to-use site that makes money from advertising. We have a modified experience for viewers using ad blockers

Wikia is not accessible if you've made further modifications. Remove the custom ad blocker rule(s) and the page will load as expected.